Chinese White Sauce
Cuisine Style
Chinese
Description
This simple sauce is one of the main sauces used in Chinese cuisine and forms the base for many authentic Chinese preparations. The white wine in the sauce lends the authentic Chinese flavour to this sauce. You may however, exclude it from the recipe if you prefer.
Ingredients
1/2 cup finely chopped onions 2 tsp chopped ginger 2 tsp garlic, chopped 1/2 cup white wine 3 tbsp cornflour mixed with 3 cups of clear vegetable stock a pinch of sugar 1 tbsp oil salt to taste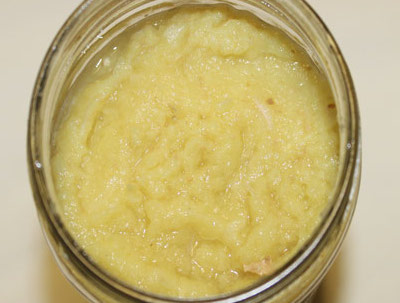 Preparation Method
1. Heat the oil in a pan, add the onions,ginger and garlic and saute till the onions are translucent. 2. Add the wine and cook on a high flame for a few seconds. 3. Add the cornflour paste and cook till the sauce thickens. 4. Add sugar and salt, mix well and use as required.
Prepaired By
Valsala Ragavan